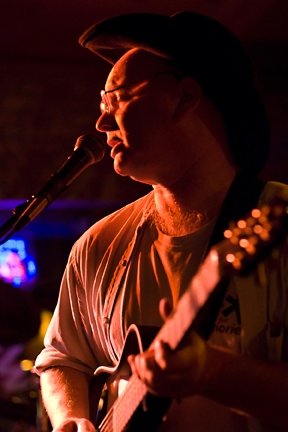 Biography
Music came naturally to me. I was influenced by everything I heard. My main influences in my teens were Bob Dylan and Jimi Hendrix. I learned to play guitar with the help of some friends, my record player and my ears. I started writing songs as soon as I learned to play. When punk and new wave hit in the late 70's some friends and I started a collection of bands which evolved into my first professional band, Manikin. Manikin played around the area for a couple of years but was unviable financially. I started to teach guitar around this time in order to supplement my income.
In the 80's I took an electronics course offered by Algonquin. This helped me come to grips with the music synthesizers which were just becoming affordable for the average person at this time. I started a new band, AKA, which played locally. When AKA folded I sold all my sound reinforcement equipment and bought a Portastudio, a synthesizer and a drum machine. I started to concentrate upon my own original material. I was working in the high tech field at this time and was introduced to computer programming.
In the mid 80's I left the high tech industry and joined the Murray Reid Group, a popular Valley band, as the lead guitarist. We played constantly for a couple of years and then I decided to go solo. I have been playing solo now for close to 20 years with the aid of computer assisted backing tracks that I have created myself.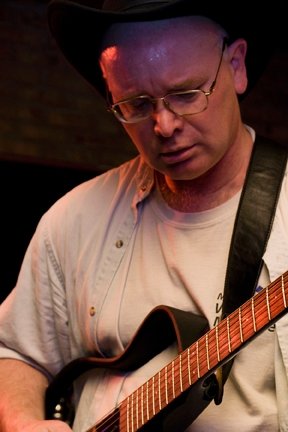 I have been teaching guitar privately now for 25 years. I also run a project studio and have produced and performed on CD's released by GASM and Freddy Dixon, among others. I also worked with the late Terry Carisse for ten years helping him record demos for his songs. Terry Carisse was a six-time recipient of the Canadian Country Music Association's Male Vocalist of the Year, dominating the category from 1980-1986, and still holding the record for the most ever wins as the CCMA's Male Vocalist of the Year. He also earned the CCMA's Songwriter of the Year award in 1985 for his song Counting The I Love You's. Carisse was also named Top Male Vocalist in the RPM "Big Country Awards" in 1980-81 and 1987; and won several Big Country awards for Single and Album of the Year as well as Songwriter of the Year.
I released my first CD, "Wire" in 2007, my second CD, "Island" in 2008 and my third "Dawn" in 2014.