GUITAR LESSONS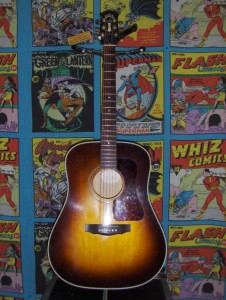 THE BEST VALUE IN MUSIC TUITION
I have been teaching guitar for over twenty years and I have found that no one method works for everyone. Different age levels and playing levels require different methods for maximum achievement.
I generally require younger students ( 7-12 ) to learn how to read standard notation as this
could benefit them in the music programs they are likely to encounter at school. I supplement the reading material as the student progresses to include tablature, basic chords and simple song progressions.
Teenagers usually want to tackle songs they are listening to so I emphasize tablature, the basic chords and theory sooner. I have found the extensive tablature library on the net useful as well as the many guitar magazines available on the market today that offer recorded version transcriptions.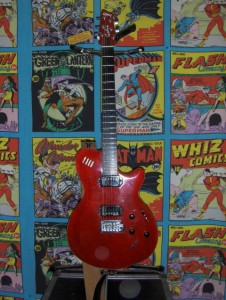 Adult learners usually have some experience with the instrument, but little practical theory so they usually face playing ruts even after years of playing. I find with this age group, some general music theory helps them progress faster.
The lessons are one-on-one and one half hour session per week is enough to ensure success providing the student is willing to put in the required practice time.
The cost for lessons is $20.00 per lesson paid monthly on the last lesson of every month.
BASS GUITAR, BANJO AND MANDOLIN LESSONS ALSO AVAILABLE
PRACTICE CHART
1. Practice being sympathetic.
2. Practice looking at your art as a series of decisions.
3. Practice making better decisions.
4. Practice the art of gathering stories, phrases, melodies, ideas.
5. Practice turning your assumptions on their head in order to see things in new ways.
6. Practice being inspired by other's works.
7. Practice going in new, unfamiliar directions with your art. (Whether internally or externally).
8. Practice what you're good at.
9. Practice what you're bad at.
10. Practice listening to the feedback of other people. Practice trusting yourself. Now do both at the same time.
11. Practice patience with yourself as you grow, learn, struggle, change, and change again as an artist.
12. Practise, practise, practise.
Bonus rule: Then practice breaking any of these rules that aren't working for you.